Policies
1. No event requests are entertained without completion of an Event Application Form
2. Requested event date(s) are not 'on hold' for any group unless expressly indicated as such, in writing, by a Downsview Park events representative and a non-refundable deposit - amounting to 75% of the total rental fee - is given to the Park by the specified deadline.
Pricing
Festival Terrace & Circuit Path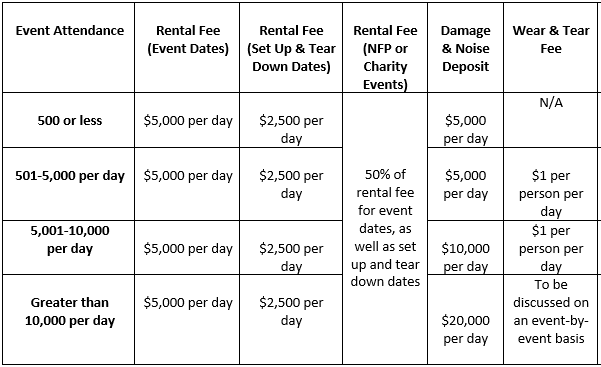 Events are also subject to a traffic management fee as part of the contract.