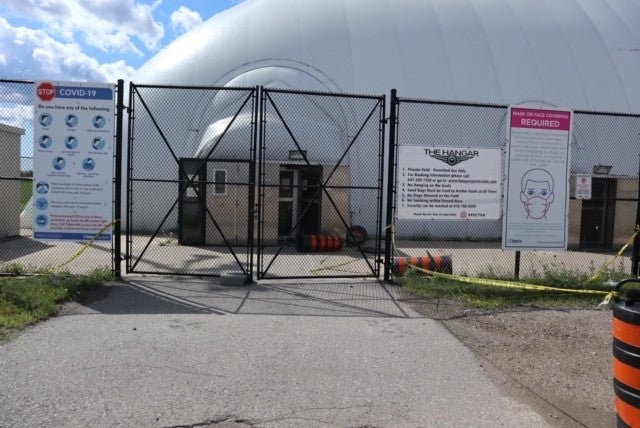 Have you arrived at the Hangar for a field rental and need to check-in?
CLICK HERE to check in now in order to join your team on the field.
Alert
The Hangar will be reopening starting Monday, January 31st.
Alert
QR codes will be the only form of proof of vaccination accepted. All medical exemptions require a government issued QR code, physician notes are no longer accepted. As per provincial legislation, proof of double vaccination, accompanied by photo ID, is required to enter the facility. Children under the age of 12 are exempt.
Alert
No Spectators are permitted inside the Hangar or the Dome.
Alert
Hangar Sport & Events Centre COVID rules include the following: (1) No spectators permitted (2) Masks must be worn by everyone inside the facility unless engaging in physical activity on a field of play, (3) All visitors to the facility must check in and be screened upon arrival.