Event Spaces
Indoor Venues
The indoor venues have hosted thousands of events over the years. This includes tournaments, leagues, team building activities, commercials, movies, birthday parties, cultural shows, trade shows, job fairs, and weddings. Our Team can help plan and execute your event to the fullest.
The Hangar Sport & Events Centre
The facility consists of 4 Indoor 105ft x 160ft Turf Fields, 1 Indoor Ball Hockey Arena, 2 Multi-Sport Courts. There is also a large indoor lobby area with picnic benches for tournaments, birthday parties etc. There are plenty of team changerooms with showers and bleacher seating for spectators.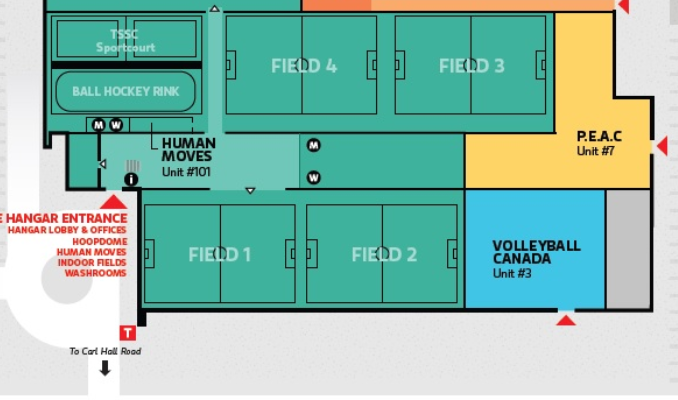 Downsview Dome
This space is a blank canvas that can be great for events similar to tradeshows, assemblies, and sport festivals. The dome is equiped with an oversized garage door to allow vehicle access and large load-in capabilities. There is also plenty of bleacher seating for spectators.There is up to 75,000 square feet available (340' x 220'), and the capacity is 300 people. The space can also be easily divided into smaller areas to accommodate various event sizes.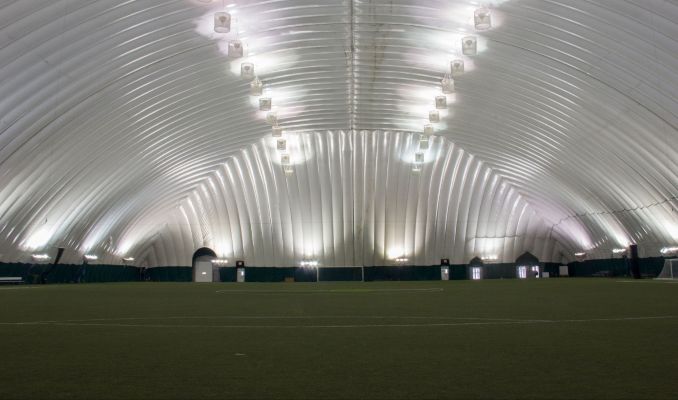 Festival Terrace
The Festival Terrace is a 13.6-acre field formed into a grass amphitheatre with areas for two stages. The Festival Terrace is home to VELD, the largest EDM festival in Canada, and has also hosted Edgefest, Riot Fest, as well as AC/DC and The Tragically Hip.
The site has been developed over the years to host these large concerts with drainage and irrigation installed in the main grass bowl. A massive 115,000 sq.ft. gravel stage pad has been built to accommodate some of the larges stages in the industry.
Circuit Path
A paved 2.7 km path that loops around the Downsview Lake, orchard, meadow, and forests, the Circuit Path is a great location to host events such as fun runs and walks.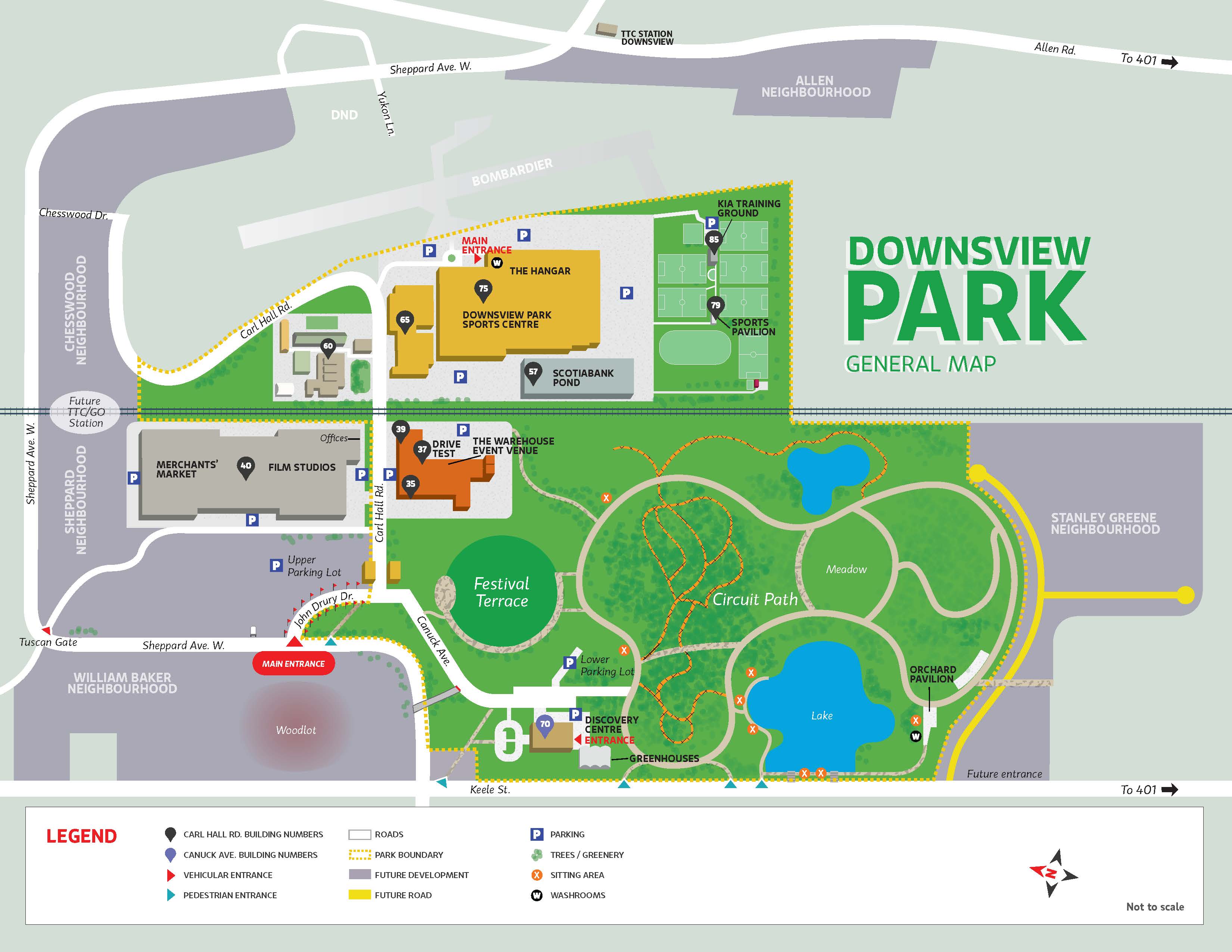 ---
For more information, or to inquire about hosting your next event at one of our venues, please contact us Downsview-Bookings@spectraxp.com or call us at 647-260-1560